Best Blushes adds that radiance and gives your complexion that depth to your face. We've picked out the best blushers giving your skin that perfect long-lasting glow.
We've made it super easy to find the best blushers for you as there is a million and one blushers to choose from.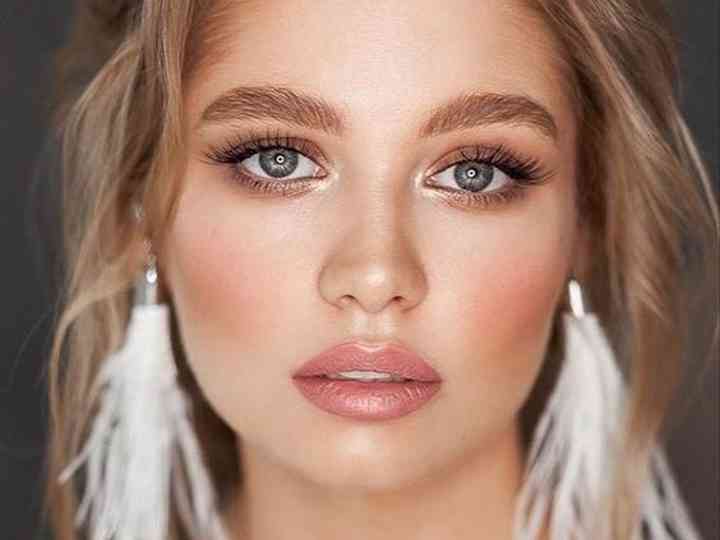 Best Blusher for light Skin
bareMinerals Rose Radiance 5g
£22.00
www.amazon.com
For light to medium skin tones its best to stay away from blushes that are lighter than your skin tone. Be sure to steer clear of anything which has a milky base. This blusher is perfect as it has a sheer golden- pinky undertone giving your face a light wash of colour. Simply sweep the blush on your cheekbones and around the edges of your forehead. You can also apply this on your eyes! As this Blush is Mineral it makes Applying Blush much easier. This is because of the small particles allowing it to look natural and not cake-y.
A drugstore dupe for the BareMinerals Rose Radiance is the Milani Baked Blush in Dolce Pink
Best blusher for light to Medium skin
Milani Baked Blush in Dolce Pink
This Milani blusher has got the perfect pink and golden combination similarly found in the BareMineral Blusher at a fraction of the price.
£7.16
www.amazon.com
The gold reflex in this blush gives the skin a beautiful sheen when applied as it highlights the upper portion of the cheekbones, giving a gorgeous natural blushed look. This is one of the best drugstore blush. Applying blush has never been easier with this gem, it simply glides on the skin with a brush.
Best Blusher for Medium Skin
SUPERCHEEK™ Elastic Powder Blush – In the shade Superjuju by Beautypie
£25 general price or £7.81 (Member price)
www.beautypie.com
Silky, weightless, skin-hugging deluxe cheek colour.
This beauty blush is silky and light-weight, soft to the touch. Build it up by simply applying a 2 or more layers. Extra layers blows all other powder blushes out of the ballpark. Intense and buildable. Ultra-high pigmentation, perfect for gorgeous light to medium skin tones. Something that we here at Niyacosmetics LIVE for! What we love about this Blush is that it is Clean and Vegan and Vegan Free. This is definitely one of the best blushers for fair skin.
Best Blushes for Medium to dark Skin
Rimmel London Maxi blusher in Wild Card.
£4.95
www.amazon.com
There's no messing about with this matte Rimmel drugstore best blushes.
This gorgeous matte blush is ideal for medium to warm skin tones it has a warm depth of blushed pink whilst maintaining a solid hue of warm taupe shades. This shade is ideal for all seasons as it can be built up or down by applying multiple layers. The pan size is very generous with a whopping 9grams of product and a little goes a long way. This is one of the best drugstore blush. This is definitely a keeper!
Best Blushes for tanned/ dark skin
We love deep plum shades on Darker skin it really does lift and accentuate the cheeks. We picked out this absolute steel by Sleek MakeUP.
£3.32
www.amazon.com
This gorgeous compact pinky blush is perfect for completing the look. Not only is the product powerfully pigmented but it is ergonomically designed to be travel friendly. It comes with a mirror just big enough to apply the finishing touches to your look. A little goes a very long way with this makeup blush. For the price this is one of the best drugstore blush.
Read our Blog here on the Best ways to apply blusher